Malden
---
Malden was settled by Puritans in 1640. The area was originally called the "Mistick Side" and was a part of Charlestown. It was incorporated as a separate town in 1649. The city originally included what are now the cities of Melrose (until 1850) and Everett (until 1870).
Malden is approximately 5.08 sq mi with a population of about 60,000. Like many communities in New England, towns and neighborhoods are organized around squares, located at the crossroads and town commons dating back from the colonial times and the early 19th century. Many of the neighborhoods take their name and identity from the main square in their area.
Malden's squares include Malden Square, Converse Square, Oak Grove Square, Bellrock Square, Judson Square, former Suffolk Square, Maplewood Square, and Linden Square.
Some of the neighborhoods in Malden include Faulkner, West End, Edgeworth, Linden, Ferryway, Forestdale, Maplewood, Bellrock, and Belmont Hill.
Points of interest:
A 400-meter synthetic running track at MacDonald Stadium; 56 acres of the Middlesex Fells Reservation; the 25-acre Fellsmere Pond; a DCR-owned-and-operated swimming pool; a 30,000 square feet field house built under the new school rebuilding plan; the state-of-the-art Malden YMCA, Pine Banks Park, the Converse Memorial Library, the Congregation Beth Israel, Waitt's Mountain also in Malden, and the most notable landmark the public library designed by Henry Hobson Richardson and built in 1885.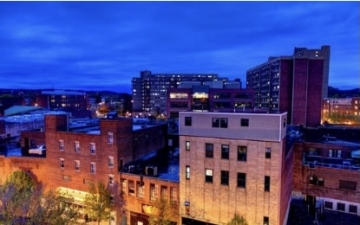 Malden Single Families