A Tenant's Responsibility in Renting Residential
Real Estate.
---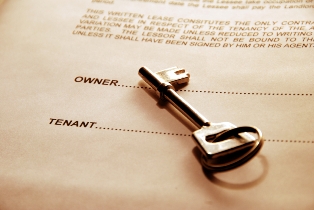 By Gina S Soldano Broker/Associate,
ABR®, AHWD®, e-PRO®, GREEN, MRP®,
PSA®, SFR®, SRES®, SRS®, REALTOR®
As I promised this is about a Tenant's responsibility when renting an apartment - a follow up to the article - A Landlord's Responsibility in Renting Residential Real Estate.
Actually, a Tenant's responsibility begins prior to renting any apartment.
Things you need to do first:
1. Check your own credit and credit score every year. In Massachusetts you can check your credit once a year for free.
2. If there are any problems with your credit or if there are errors on your report start fixing them now before you rent. Don't ignore them because they will not magically disappear. They need to be addressed as soon as possible.
3. Save enough for a first, last, security deposit, and Agents fee (a total of 4 months rent) minimally.
4. Do some homework. Think about where you might want to live and check out what the going rents are in that area. It will give you a leg up on planning out your expenses.
5. Remember, what you do before you rent affects your ability to rent. Your income, credit and reputation are all going to be factors.
6. When you are ready, seeking out a Professional is never a bad idea. An Agent can help you through the whole process and make it easier for you all around – from finding an apartment to signing an agreement.
You have found your new place now what?
1. If you already have furniture make sure you measure the apartment you are interested in prior to renting to assure everything will fit. You do not want to find yourself having to buy new furniture because you missed this step and have signed a lease.
2. Please read the lease thoroughly before you sign!! Understanding your lease is your responsibility. Knowing what the Landlord expects from you as a Tenant goes a long way towards preventing future problems.
3. When the Landlord provides you with the Statement of Condition make any adjustments that are necessary to make it accurate. You are ultimately responsible for the condition of the apartment at the end of your rental so starting out with an accurate assessment is important.
4. Remember, the parties signing the lease are usually the ones responsible for the rental. So, if there are others moving in with you they too should sign. They will then bear the same responsibility and you are not left holding the proverbial bag in the event of trouble.
Now that you have settled in you are solely responsible for your conduct as a Tenant
1. Pay your rent on time.
2. Do not make any changes to the apartment or have any installations done without consulting your Landlord in writing. Not getting written consent can be a very costly mistake.
3. Keep the apartment clean and uncluttered.
4. Respect your surroundings and your neighborhood. Loud noise, parties, a lot of visitors can all be nuisance complaints and Landlord headaches.
5. When your tenancy is up leave the apartment as you first rented it if not better. After all it is your reputation on the line and in the end your responsibility as a Tenant.
Gina S Soldano is a REALTOR® with
ERA Millennium Everett, Massachusetts.
Copyright 2014. All rights reserved.